We can develop any website project that drives online revenues.
Welcome to Anysite CA, a leading provider of web services and marketing solutions. We've been in the business for more than ten years and have assisted countless companies in creating and expanding their web presence.

Our team is made up of seasoned experts with expertise in e-commerce, digital marketing, and website design and development. We recognize the need of building a website that is not only visually beautiful but also simple to use. To build a website that satisfies your users' needs and improves their entire experience, our team will collaborate directly with you.

We make sure your website is user-friendly, aesthetically appealing, and conversion-optimized from the preliminary research and wireframing stage to the final execution. Additionally, we offer digital marketing services that can help you develop your brand online, attract more customers, boost conversions, and expand your business.

Our goal is to help you accomplish your business goals by creating a website that actually benefits your target audience and providing efficient digital marketing solutions. We are happy to help you achieve your goals since we are really proud of the work we do.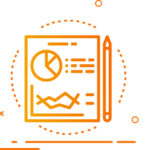 This is the initial phase of the project where we work closely with you to understand your business goals, target audience, and competition. We research your industry and perform a technical audit of your current website, if any. We also create a detailed project plan that outlines the scope of work, timelines, and budget.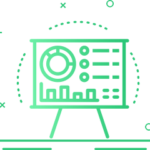 In this phase, we create a design for your website that is visually appealing and user-friendly. We create wireframes to plan the layout and functionality of your website. We also work on the User Interface (UI) design, color scheme and typography. You'll be able to see and approve the design before we proceed to the next phase.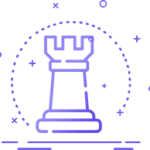 In this phase, we convert the approved design into a fully functional website. We use the latest technologies and industry-standard coding practices to ensure optimal performance and security. We also integrate any necessary features and functionalities such as forms, contact forms, e-commerce, and third-party integrations.
We thoroughly test your website to ensure that it works smoothly and is free of any bugs or errors. We also perform a final round of quality assurance (QA) testing to ensure that your website meets the highest standards of quality. Once the website is fully tested and approved, we deploy it to the live server.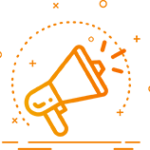 After the website is launched, we provide ongoing maintenance and support to ensure that your website remains up-to-date and secure. We also monitor your website's performance and make any necessary updates or improvements.
Have a General Question? Get in Touch!
We offer a full range of Web Design Services. Blogs, forums, online stores, multimedia galleries, search engine optimization services, and more. I specialize in affordable website design services for small to medium businesses